Where did July go?? It really went by quickly. 2018 is going to be gone before we know it!
Thank you so, so much again for making this month amazing. We hit 200 followers, so thank you to all the new ones and the old ones who have stuck around. We also have topped our views for the fourth month in a row. Our hearts are so full thanks to you all.
This month, we read The Book of Essie together. A review will be up sometime in August with our thoughts. We posted our review of Becoming a Visible Man by Jamison Green, too! It was less of a review and more of a Q&A where Chantel asked Caidyn questions about his experience as a transman.
Tags:
We also started a new segment on our blog, so you should check out our first week here and our second here! It's a whole lot of fun just gushing about random things. Other than books.
Lastly, we made a survey that we really want you all to fill out! You can find the post about it here, or comment below and we can send you a link to the survey!
Now, let's dive into this!
Caidyn will be in blue.
Chantel will be in purple.
This month, I, somehow, topped myself with books. I read 24 this month. Quite a few of them were DNFs, though. It's the way I go. I'm really sticking with my resolve to stop reading a book if it doesn't interest me. I want to read good books, after all.
This was a DNF. I read quite a bit of it and couldn't get into it, so I decided to stop even though I was over halfway through it. 1/5
Another DNF for me. Didn't feel the book despite being around 80% into it. 1/5
Rust & Stardust by T. Greenwood
ARC – to be published August 7th!
I gave this 4 stars. It was a whole lot of fun to read. Well. Maybe not fun but definitely a good book that I enjoyed. It's getting great reviews, too, so check it out!!
I gave this 5 stars. One of my favorites that I read this month, even though it was a difficult read.
Another DNF! I gave it 1 star like my usual with DNFs.
Another 5 star read for me! It was so enjoyable and should be on your list if you like horror.
Yep. I reread this and stick with my 3.5 star rating of it. The sequel is one of the books I'm highly anticipating for 2019!
Another DNF, so 1 star. The writing was good but after nearly half of the book, nothing was going on and I got tired of reading it. Simply not for me!
Yes, another DNF. I told you that I DNFed a lot of books. I gave this 1 star as well and it didn't work for me.
A four star read. I'm not Ann Rule's biggest fan, but I really enjoyed this true crime book. Fit what I needed!
Again, our review will be up later in August, but I gave it 4 stars! I was impressed by it and it was totally my kind of book.
A two star read for me. I finished it but I wanted more from it. I wanted it to have more of an impact.
A 3.5 star read for me. This has been on my TBR for a while and the library finally came through with it! I liked it, but there were so many ways it could be better.
I read this in one day in nearly one sitting. It was such fun! A 4.5 star read for me!
I gave this 2.5 stars. I thought I would like it, but it was a meh thriller for me. I'm pretty sure I won't be joining the Sager craze that has hit the thriller community.
This one has a ton of ratings that are all over the place, but I gave it 2 stars. I liked it at times but, overall, it wasn't an impressive book.
3.5 stars from me! I think it could be a four star book, but it didn't fit my mood so I rated it lower.
Copy received through Netgalley. It was published July 5th
I gave this three stars. It was an average read and I'd more recommend it for people who don't know a lot about the current royal family.
ARC – publishing August 7th!
I gave this three stars as well! It was an average read for me, but I think it was a good debut and I'll be watching out for this author.
This is another DNF, so another 1 star. I got a little over halfway through and I decided it wasn't for me.
ARC – publishing September 11th!
Another DNF. 1 star. I couldn't get into it and suspend my disbelief as much as the authors wanted me to.
ARC – publishing August 7th
DNF so 1 star. Another deal where I couldn't get into the book.
ARC – publishing maybe in August? Netgalley says August, Goodreads says November. I don't know.
Wow, another 1 star DNF! I got around 30% into it and was lost, so I realized it wasn't going to work for me.
Copy received through Netgalley, but it was published January 2017!
1 star DNF. I couldn't suspend my disbelief and I wasn't into the characters or story.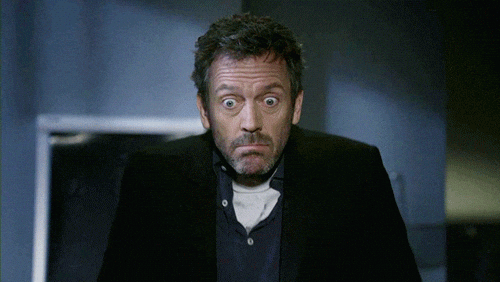 So, let's total up my average rating for this month! My overall totally was 2.31.
All those dang DNFs, but I feel like I had a really positive reading month because of DNFing so many books. Why waste time reading books you don't like?
---
So, it's July and I haven't finished a book. Still. However, I've been working on other things that I'm proud of and would like to share with you. 
I started a journal which was supposed to be a reading journal but oops. It's also not consistent but I try and post every Sunday no matter how much or little I had to say. 
Chantel's Reading Journal Week One (07/01/18 – 07/07/18)
Chantel's Journal Week Two (07/08/18 – 07/14/18)
Chantel's Journal Week Three (07/15/18 – 07/21/18)
The Soundtrack of My Life, I finally talked about one of my favorite songs by my favorite band. I'm really proud of this one as it's a song that is hard to describe and yet I love it. 
The Soundtrack of My Life – Track 6
For me, the most important thing I talked about this month was the start of The BW Book Initiative. Caidyn and I have created a survey to gauge interest and see if anyone could potentially help. I want it to be an international lending library for those who need it. The idea is just in its infancy and I have no idea how it will work so that's why the survey is so important. We need to know what people need/want and whether they can contribute. If you can't contribute that is totally fine, we just want to see how many people are interested.  
Hope August is positive. It'll be the end of the year before we know it!
---

How was your reading month?
What are some favorite posts that you did?