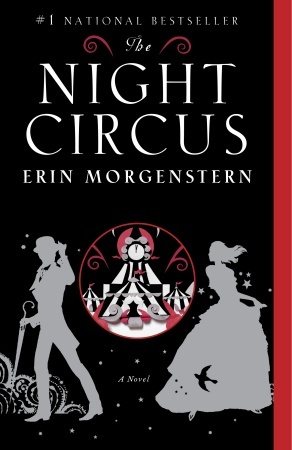 5/5
---
This book isn't my usual fare. It's magical realism, which I don't usually like, and it's basically a romance book… which I don't read. And, surprise surprise, I liked it even more than I liked it the first time around!
It was just… beautiful.
I love the way Morgenstern can tell a story. It's not necessarily chronological and, for this story, it wouldn't have worked. We needed the jumping around, the not knowing why someone or something is important. In a way, it was like watching a circus act. You don't know where it's going just that everything you see is spectacular in its own way.
Two magicians decide to play a game again. Not a game of skill, but a game of endurance. Who can they teach better to win a game where the whole world is their chessboard. Celia shows up on her father's, Prospero or Hector Bowen, doorstep after her mother commits suicide. Marco is chosen by a magician and is taken in.
The playing field for this game? A circus of dreams that they weave together to show off their own power.
And, yet, Marco and Celia fall in love. Which they shouldn't do because it makes things worse in the end. I do love the way they came together and the way the relationship went. I think my thing with romance is that I love when two people get together who maybe shouldn't and when it's about a game, playing each other until someone gets the upper hand. It's the only way I can do romance. Usually that means the story's dark, but this was incredibly light and beautiful.
I think what really sells the story is Morgenstern's writing. She can paint a beautiful scene that you can see in your child's mind, like the circus that you always want to see as a kid or a magic show. All of that wonder and awe. I read the book, but I think that this would be a captivating audiobook to listen to.
The plot itself is rather nonexistent for most of the book. There isn't a discernable one and I thought that I figured it out, but that wasn't the real story. The real story is very hidden, which I loved because it made it feel as if there were multiple stories wrapped into this one book.
It's a beautifully woven book, as delicate and intricate as the magic in this book. It's one of those books you can sit down to on a gloomy, dark day — maybe raining lightly, but not absolutely storming — with soft classical music playing (I thought a string quartet station was the best fit) and allow to wrap you in a warm hug.
In short, this book definitely moved to my all time favorites because it's so unexpectedly beautiful.
---

Have you read this?
What did you think?