Top Ten Tuesday was created by The Broke and the Bookish in June of 2010 and was moved to That Artsy Reader Girl in January of 2018!
Today is a character freebie, so I wanted to talk about characters I hate! I've kinda done this before, but I always have more hate to spread.
---
I will be honest. I hate him. I don't think he's a redeemable character. His obsessive love is fucking creepy — if you found out someone loved you for that long and obsessed over you, I hope you'd call the police. He's abusive to children and anyone else, really. I just hate this man.
I rewatched the movies a couple weekends ago after not watching them for 5+ years and I forgot how much they sanitized Sirius's character! No huge fight with Snape. Not abusive to Kreacher. But, the book Sirius? I know exactly why I didn't like him. He's that high school bully who never grew up and grew out of his tendencies. He's nice to his friends but cruel to others. And, I just don't like Sirius. Never have.
Don't like her. She's a character that I can't get behind. I think she's dumb and reckless. Like Sirius, I get her psychology but I still don't have to like her. Reckless characters, who are reckless just to be reckless, kill me.
Pretty sure that this one is a no-brainer, right? She's a fascinating character who I love to hate, but, in the end, I desperately hate her.
Oh, Taryn. I remember getting ready to read the first book and seeing all the hate towards her. I didn't understand it until I did. And, God, do I hate Taryn. She only gets worse.
I never see anyone reading this series and I do not expect anyone to understand why I hate him. Hell, if you haven't finished the series you won't get it. But, Jesus. This boy ruined my mind and ugh. Just a huge mindfuck at the last page of what you know will be the final book.
If y'all aren't familiar with The Green Mile you won't get the reference. But, Percy is a son of a bitch who just gets worse and worse. He got what was coming to him.
Another Green Mile reference here. But, I hate him so much. He's literally so awful that I can't even describe him.
I'll tell you who she is. A horrible person. (Her husband is horrid also, but she's a bit worse from what I remember.)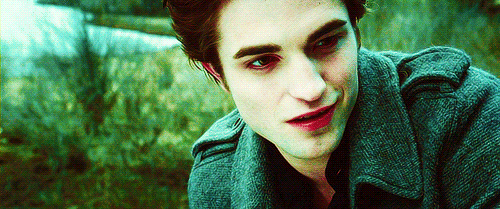 I know everyone hates Bella and tends to leave out Edward, but he's so much worse. Bella was a young teen who had low self-esteem and was pretty neglected. Edward groomed her, stalked her, and was super abusive towards her. Edward's worse.
---

What characters do you hate?
Do we share any?