Top Ten Tuesday was created by The Broke and the Bookish in June of 2010 and was moved to That Artsy Reader Girl in January of 2018!
Hello and welcome to the Top Ten Tuesday where Caidyn shows just how weird he was as a child and worries everyone about his sanity.
---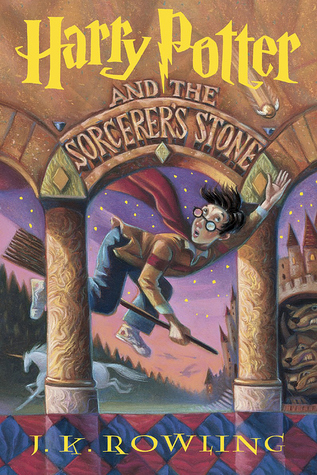 This series started when I was a baby, but I joined in when the fourth book was out and the movies were starting up. Definitely was a favorite in my childhood! I couldn't get enough of these books.
Now. I've owned this book since I can remember. Literally, I don't remember a time where I didn't own this book. But, I read it over and over and over and over again as a kid. I still own it to this day and it gave me life.
This book is about a kid who was hit by a car with his sister. He lives, she dies. And it's about grief and pain and learning to survive. And I loved this book as a kid?? I don't know. I genuinely don't. (My review.)
When I was a kid, Stine was in his damn prime. He's making a comeback now, but nothing can compare to the 90s-00s era. These three were ones that scared me the most and ones I really remember. The Barking Ghost scared me shitless. Say Cheese and Die is one that I remember as a bit freaky and also very clever. It Came From Beneath the Sink was super freaky but also very, very interesting.
Now, I don't know if y'all know about Fear Street. Fear Street is a street that has a lot of crazy shit happen on it. And this book series is the beginning of it all! How Fear Street became this way through the Fear family. I love origin stories and this book, as a kid, was it for me. Also, super gory which gave me joy.
If this isn't confusing enough, this book is the continuation of the Fear family (which is a family and a street). It's a collection of books that have to do with the Fear family and what happens with them through the years. These three were my favorites! A New Fear is the first book after the trilogy listed above and is the most direct book. Really gory and creepy. Forbidden Secrets is one that I remember loving as a kid. Again, it was gory but also really twisty and the ending messed with me. The Hidden Evil is another one that I remember being twisty, gory, and the ending was a great twist.
---

What did you read as a kid?
Was I the only one with a Stine obsession?