First Lines Fridays is a weekly feature for book lovers hosted by Wandering Words. What if instead of judging a book by its cover, its author or its prestige, we judged it by its opening lines?
Pick a book off your shelf (it could be your current read or on your TBR) and open to the first page
Copy the first few lines, but don't give anything else about the book away just yet – you need to hook the reader first
Finally… reveal the book!
The creature circled below Cade like a shark around a sinking ship. It leaped for him, its jaws snapping just below the narrow ledge he stood on.
---
An action-packed start, right? I know that I was easily caught up by the story because you get thrown right into it.
It's a first book in a brand new series by an author that seems pretty popular.
It is…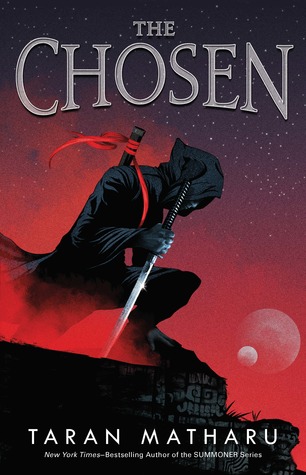 Right now, I'm halfway through the book. It's pretty good! Lots of action, but, for me, that's about it. I think it's YA, but it really feels like it's MG. I'm not sure if I'll continue with the series, but it's a good book.
And, I actually finished it, so here comes my review!
1/5
Yeah. It went from me thinking it was a good book to just okay to actively disliking it.
My main issue is that there's tons of action, but, when you reflect, nothing's gone on. There's been no character development. I couldn't even tell most of them apart or knew their names, tbh. It was pointless, really, because all of them felt the same. There was diversity mixed in with the characters that I got excited about — Japanese, deaf, and Latinx experiences — but nothing came from them.
Even worse, the plot is indicative to nothing happening. They get dropped onto this weird place and find a drone/android that is counting down time for them to be a part of this qualifying round. The whole book is them running around while the time counts down. It's not until the end that something happens — which was so anticlimactic — and you get a lead into the second book.
After nothing happens.
I honestly don't have much to say about this book because I was so disappointed. I loved the cover because I thought it would be some kind of epic. But, it was almost like a Hunger Games knock-off with a competition that has kids running around and some mysterious person pulling the strings. And, let me tell you, when that person arrived it was a major let-down. I was rolling my eyes.
In short, I didn't like this book. As of right now, the Goodreads average is 4.26, so I'm the dissenting opinion. I'm on brand, it seems. Either way, I won't be continuing with this series.
And, no joke, just after I finished reading it this morning and wrote this quick review up, I got an email asking for us to read a new copy because there were changes to the plot. That means this review is for the old version. I will not be reading the new because I have no interest in seeing what was changed. Sorry!
---

Is this book on your radar?
What do you think of the first lines?