Top Ten Tuesday was created by The Broke and the Bookish in June of 2010 and was moved to That Artsy Reader Girl in January of 2018!
While I don't always pay attention to quotes, I do have ones that I cherish or keep remembering at different times in my life. So, let's dive into them!
"I like to imagine that the world is one big machine. You know, machines never have any extra parts. They have the exact number and type of parts they need. So I figure if the entire world is a big machine, I have to be here for some reason. And that means you have to be here for some reason, too."
I genuinely do love this book and quote. I read it at the perfect time in my life, when I really needed to hear that message. And when I'm down, I'll remember it.
---
"Remember if people talk behind your back, it only means you are two steps ahead."
This is one of my favorite books and, I mean, that quote is great. It's so true, too! Another great thing to keep in mind as a life lesson.
---
"He does something to me, that boy. Every time. It's his only detriment. He steps on my heart. He makes me cry."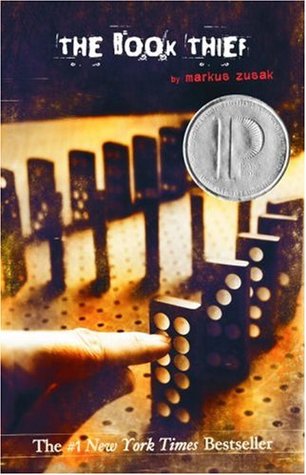 I think I just love this quote because it basically captured my exact feelings at the end of this book. I died a little on the inside with it.
"I am haunted by humans."
This is another great quote from that book and, honestly, it sums up how I feel about life a lot of the time. I am haunted by humans, too.
---
"Nakedness is nakedness. We all wanted comfort."
Honestly, I'd be so surprised if anyone knew this book. It's a memoir about a woman who was a drug addict and turned to sex work in a brothel. It's just her journey and I love it, and I love that quote.
---
"How guilt refined the methods of self-torture, threading the beads of detail into an eternal loop, a rosary to be fingered for a lifetime."
While that isn't my favorite McEwan book — and, his stuff is either a hit or a miss for me — I love that quote. It's just so beautiful and you can picture it all in your mind.
---
"Please understand and love me."
I'm not a huge Hemingway fan. Actually, this is the only book of his I could stomach reading. And I think it's such a shame that this is one of his unfinished works. It's about a man and wife who get married… then the wife begins dressing more as a man and, in the end, they fall in love with the same woman. But, it's unfinished. Still love that quote because I know it captured how I felt when I was going through challenging my gender identity.
---
"It doesn't matter that you didn't believe in us," said Mr. Ibis. "We believed in you."
Whenever I hit this quote on a reread, I have to sit back, pause for a second, and reflect on how beautiful it is.
---
"O Me! O life!… of the questions of these recurring;
Of the endless trains of the faithless—of cities fill'd with the foolish;
Of myself forever reproaching myself, (for who more foolish than I, and who more faithless?)
Of eyes that vainly crave the light—of the objects mean—of the struggle ever renew'd;
Of the poor results of all—of the plodding and sordid crowds I see around me;
Of the empty and useless years of the rest—with the rest me intertwined;
The question, O me! so sad, recurring—What good amid these, O me, O life?

Answer.

That you are here—that life exists, and identity;
That the powerful play goes on, and you will contribute a verse."
I actually hate poetry, but this is the one poem that I love. It's just so beautiful and meaningful. It meant a lot to me when I read it the first time and it still means a lot.
---
"Happiness can be found, even in the darkest of times, if one only remembers to turn on the light."
Ah, this quote. I love it. Probably one of my favorites from the book. I also have it tattooed on my arm, so I hope that I love it, right?
---

Do you love any of these quotes, too?
What book is most quotable for you?