First Lines Fridays is a weekly feature for book lovers hosted by Wandering Words. What if instead of judging a book by its cover, its author or its prestige, we judged it by its opening lines?
Pick a book off your shelf (it could be your current read or on your TBR) and open to the first page
Copy the first few lines, but don't give anything else about the book away just yet – you need to hook the reader first
Finally… reveal the book!
Marsh struggled to kill himself.
---
Aaaannnnnddddd that's all you get. Because the rest is spoiler-y. Hell, even that first line is full of spoilers. So, I'm sorry my friends.
Anyways.
This is an epic sci-fi series. This is technically the last book but also not. And, it's by a very popular author.
It is…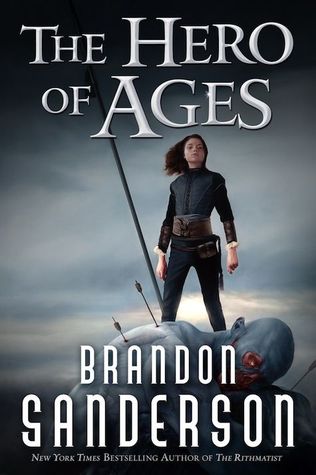 Tbh, I'm quite frightened to read this book. Because it's the end of the trilogy, yet there are books after it. Which means something bad is going to happen if this is the end yet not the end. Either way, I'm not prepared to read this book at all!!!
---

For those who have read this, is my fear justified?
Will I be emotionally destroyed?