4/5
CW: murder, rape, suicide attempt, and infidelity
I have to say, it was the cover that caught me first. It's creepy and wonderful, which is all I want in life tbh. Then, I read that it had a psychologist and it immediately reminded me of An Anonymous Girl, which was a complete joy to read.
And, I liked it! I really liked it! There were things I didn't like, which I want to get into first.
My biggest issue with this book was how Freudian it was. Freud was influential in the creation of psychology, but he's fallen out of fashion. Some of his ideas have remained — such as, defense mechanisms or the impact of childhood on an adult — but he's just not very popular.
And it was very Freudian. I just wasn't a fan of that because I'm sitting there reading it and rolling my eyes because I'm learning how to do clinical work and about all the theories that can be applied. Psychodynamic theories — so, the growth of Freud's initial theories — are important and can be used, but it was just too old-school for my liking. However, this is set in England and I'm American, so I don't know the differences between the two.
But, anyways, this book follows a psychologist's story of his interest in a murderer. One night, Alicia murdered her husband, Gabriel, and attempted to kill herself. Theo followed the case and was very interested in her. Eventually, he got a job at the facility she was placed in and starts working with her.
From there, the story gets interesting. He begins investigating her case because he doesn't believe that she killed Gabriel.
I thought this was very interesting. This story was interesting and I loved the way it was so quick. The quickness of the story made it so hard to put down since I was doing a buddy read (and, still, I finished it before the person I was reading with even picked it up). It was so compelling and I really wanted to find out what happened and what would happen.
Would I necessarily read this again? No. Not unless I wanted to see how much of the plot twist was embedded into the whole story. Because there was a twist. One that left me like this: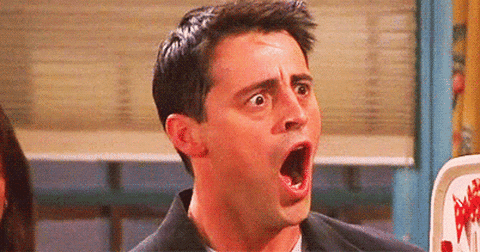 It was a good one because I didn't quite see it coming.
Either way, it was a good book. There was something I didn't like, but, overall, I really enjoyed this story.
---

Have you read this? What did you think?
What's a book that had a twist that left you shocked?