Top Ten Tuesday was created by The Broke and the Bookish in June of 2010 and was moved to That Artsy Reader Girl in January of 2018!
I will be honest, but I don't always look out for "new releases" because half of them don't interest me. I just find them as I go and that's it.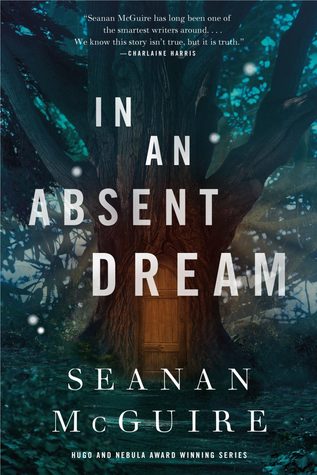 Ever since I finished The Cruel Prince, I've wanted to read it. Tried Edelweiss. Denied multiple times. Sent emails to the publisher. Never heard anything. Kept an eye out for giveaways or people looking to trade or anything else. Nothing surfaced.
So, I've been dying to read this since March 2018 and I will read it.
I read this book back in October. It's not my favorite of the Wayward Children series, but I did enjoy it. Preordered it and I'm probably going to reread it to see if my opinion changes at all.
I adore My Favorite Murder. It gives me life when I'm at work. I have had to leave wherever I am to laugh my ass off multiple times. Therefore, I'm going to do all I can to get this book.
Another one I had the pleasure of reading early! It was a fun ride and a great follow-up to Reign of the Fallen. I didn't love it, but I really enjoyed it and I'm excited to have a finished copy on my shelf.
I always say that Mark Lawrence is one of my favorite authors. However, I haven't read the first two books in the series. I eagerly awaited them and then I never read them. Oops. But, with this one coming out, I can now binge it and get it!
Technically, I got this from Netgalley. However, the publisher isn't allowing it to be sent to Kindle and I can't read on my computer. It's just impossible for me to do it. So, sadly, I'm going to wait to read it.
I've had this on my radar for a while because of the title and cover. But, I kind of thought it was going to be run of the mill and like everything coming out in YA fantasy. But then I found out it's kind of a murder mystery and I desperately want it.
A while ago, I got an excerpt of this book and really knew that I would like it. I've finally gotten around to requesting it on Edelweiss so my fingers are crossed!
I've had this book for ages from Edelweiss, but I'm waiting for the perfect time to read it. This might come sooner or later.
I've received this from Tor and I'm super excited about it. It looks like it's going to be so very good, like everything Tor comes out with.
---

What books are you looking forward to in 2019??