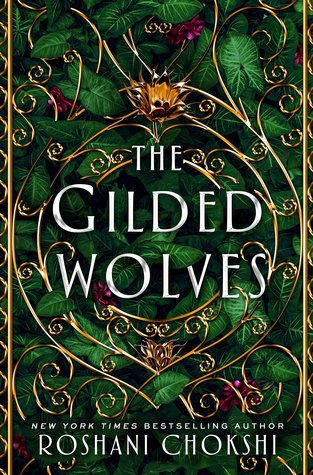 I received an ARC through BookishFirst in exchange for an honest review.
1.5/5
Buddy read with Melanie, Amy, Melanie, Lily, Kristi, and Alex!
My overwhelming thoughts about this book is that it was a big old bunch of meh. I could have DNFed it and kind of wished I had when I started realizing that this mirrored my thoughts on Six of Crows. At first it was amazing, then it just went way downhill for me.
This is another YA heist plot that puts its focus far more on the characters than the actual plot, and when the heist was there, I was bored and it came across as an insane thing that Dan Brown cooked up.
I loved the diverse cast of characters. Laila is Arabic and works as a courtesan. Severin and Tristan have a dark past full of abuse. Zofia is Jewish and possibly autistic. Enrique was bi/pan, maybe polyam, and Filipino/Spanish. Hypnos is confusing, to me, and I never really got into his character enough to take note of anything special, besides that he was likely queer.
However, it felt like the diversity was just kinda there. I know my fellow buddy readers talked about cultural erasure that came with colonialism, but that's not something I picked up on at all. Such as, Zofia is Jewish but you'd never know she's Jewish unless Chokshi dropped random reminders of it. It was diverse, sure, but diversity that I needed to be reminded about.
The plot got forgotten in this large cast of characters and creating a diverse background for all of them. It was there, then it got lost. Then it kind of came back, then I lost it. I couldn't be bothered about it and it was a quick read since I was, mainly, skimming it.
And the cliffhanger and what happened at the end was unneeded. That's my thoughts on it in a nutshell. It also felt very anachronistic since it's set during the late-1800s and it just felt modern day with a reminder that it's "old" every so often.
The writing was absolutely gorgeous and it blew me away. No matter my thoughts on the rest of the book, I'm going to give the author another chance. I already have my eyes set on Aru Shah and the End of Time, but I won't be continuing with this series by her.
---

What did you think of this book? (Bc I'm sure I have the unpopular opinion of it.)