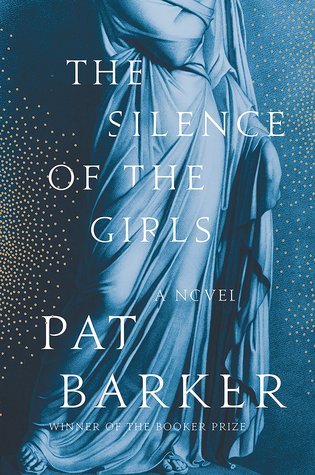 4/5
CW: grief, war, murder, and rape
What an odd book.
If I could leave my review at that, I would. But, it's an odd book. Having sat on this review for days, I still don't know what to write for this review. What I know is that I enjoyed the story. I devoured the first part of the book in one day, then I devoured the last part when I had a chance to.
In a way, it reminds me of Circe by Madeline Miller. The story meanders. It flows. You're not exactly sure, as a reader, where it's going until you're to that point, then the story is so, so obvious in retrospect.
It follows Briseis, the woman that Achilles claimed as his own for war. If you know the movie Troy then you remember her as a girl Achilles fell in love with and she fell in love with him as well. In this, it's different. Briseis is more realistic in this, I have to say. This is the man who slaughtered her whole family, who took her away from all she knew, and, more importantly, rapes her.
The story is a chilling reality of women throughout the ages. Women who have no voice for their own and who cannot let their stories be known. It's the dying of a civilization as the men are murdered, women claimed and raped, become pregnant with children that are then raised by the conquerors.
Yet, it's about the perseverance of women through the years. Nevertheless, she persisted.
It's such a hard book to describe because it genuinely would take multiple reads to piece apart the complexity, which is how I felt about Circe. You really have to read it and be prepared for an in-depth story.
I enjoyed the book. It's one to read on a cold day with the fire going and a notepad near you so you can take it apart. I've never read anything else by Pat Barker, but now I definitely want to.
---

If you've read this, what did you think of it?
How do you like all these retellings coming out?