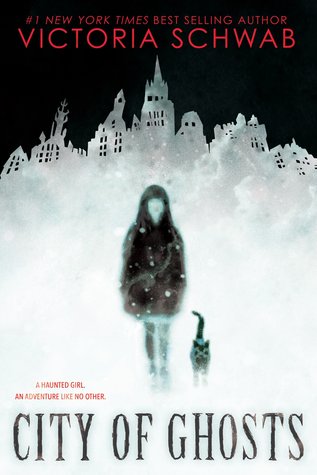 2/5
After this book, I can honestly say that I'm not a Schwab fan and I don't think that I ever will. This is my third book by her. I still plan on attempting Vicious but I don't have high hopes for it. But, back to this book.
I love middle-grade ghost stories. I adore them. One of my favorite series of all time is the middle grade ghost series by Jonathan Stroud called Lockwood and Co. I would honestly recommend them to everyone because the plots are great, the characters are fantastic, and there's such development throughout the series that it felt so good. Even development in the first book. Just talking about it makes me want to reread it. No joke.
That's what this book had to live up to. A five-star series.
And it fell way short.
Whenever I was reading the book, I'd be laughing and enjoying the ride. The stuff that was going on was interesting! The characters were funny! The writing was good! It was a great time and I would really be liking what was going on.
The second I put the book down, I'd see the glaring holes. Despite having read 50+ pages, I realized that I skimmed a lot and that nothing really happened. There was no real plot and it took 200 pages for it to happen. The world was just kind of told to me without being explained. The characters had no depth to them. I can honestly tell you nothing interesting/important about them.
And that's my issue with all of Schwab's books. I read a lot, enjoy it, and then I start thinking about how meh everything I just read was. Which then makes me not enjoy the book.
So, that's my real thing with the book. Cassidy was a good character. I think that it was definitely targeted for younger middle-graders, but it can appeal to all ages. The thing that made me rate it so low is because I can't get into Schwab's books.
I'm still going to try Vicious, but I genuinely think that Schwab isn't an author for me and I might pass up the rest of this series. I see the appeal, just not for me personally.

What did you think of this book?
Am I the only one who feels this way?