First Lines Fridays is a weekly feature for book lovers hosted by Wandering Words. What if instead of judging a book by its cover, its author or its prestige, we judged it by its opening lines?
Pick a book off your shelf (it could be your current read or on your TBR) and open to the first page
Copy the first few lines, but don't give anything else about the book away just yet – you need to hook the reader first
Finally… reveal the book!
Again, just Caidyn, so you'll have to put up with me some more. This time, I'm going to jump right back in.
People think that ghosts only come out at night, or on Halloween, when the world is dark and the walls are thin. But the truth is, ghosts are everywhere. In the bread aisle at your grocery store, in the middle of your grandmother's garden, in the front seat on your bus.
Just because you can't see them doesn't mean they aren't there.
---
Uggghhhh such good lines!!
This is a book that was recently published by an author I have an iffy past with but is beloved by many. However, I have a weakness for ghost stories. Especially middle-grade ones.
I'm pretty sure that you all know what this is.
It is…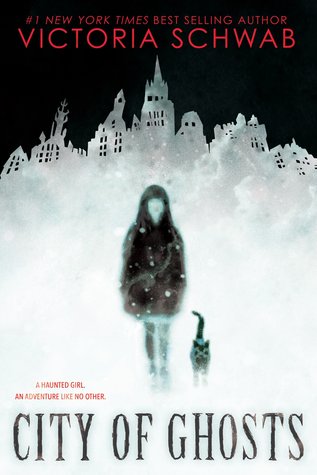 Anyone surprised?
I've been excited by this book for a while and tried to get an ARC (didn't happen) so I'm really happy to get this in my hands! And to give it a go! This will definitely be on my October TBR for the official spooky month.
---

Have you read this? If so, what did you think?
If not, do you have any spooky middle-grade reads you'd recommend?