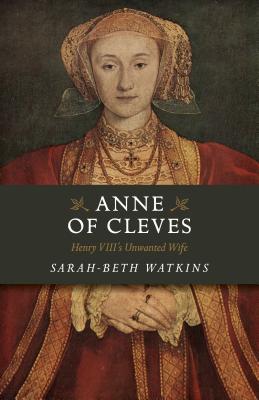 Netgalley gave me this ARC in exchange for an honest review! This is publishing on October, 26th!
4/5
Everyone mark your calendars. This is the day that I finally read a Tudor history book that I liked. This is momentous what with all the bitching I do even while I shout about how much I love the history.
For one, this book is super short. For a biography, it's short and to the point. I really enjoyed that because so many biographies wax on and on about people other than the subject, effectively losing the subject as they try to paint this huge picture of the world the person lived in.
Not much is, admittedly, known about Anne of Cleves. She's largely the ignored one since she married Henry, didn't fight the divorce, and lived a quiet life. Not the most interesting person to write about when you look at Tudor history. Not when you could choose any of the other wives that had more interesting lives or end.
It's usually highlighted that she was from Protestant territories, which is why Cromwell chose her, but, really, she was a Catholic for her whole life. (Which I actually didn't know before reading this!) Her parents were Catholic, but her siblings diverged. Her sister's husband's uncle actually sheltered Luther.
It's a quick read and it's not too dense at all. It would be good for a beginner to read, honestly, even though it does help to have some backstory about who people are and various roles. Still, it's not required.
Despite it being better at focusing on Anne, I still thought it diverged a bit into the general course of Tudor history. Likely because there's not much written about Anne's take on what happened, but I still wanted it to focus more on her. Also, I wish that there had been more about the friendship Mary, Henry's daughter that is, and Anne had since they were both Catholics.
However, this was an excellent book that was to the point and didn't wander around into areas that weren't needed. Definitely one I'd recommend and put on my shelf to fill my lack of a book about Anne of Cleves.
---

Do you have a favorite historical figure that no one writes about?