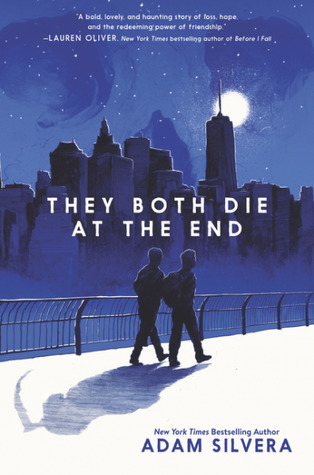 3/5
CW: major character deaths, character in a coma, teen pregnancy, physical violence, and the foster system
This is my first ever Adam Silvera book. To be honest, he has so much hype around him as an author that I intended to avoid him because, well, I don't do hype well. Most of the time, I find the books everyone raves about subpar and uninteresting with bad plots and characters.
Obviously, I liked this book. Sure, I had some issues with it, but I did like it.
I'll do a semi-quick bullet review for my pros and cons.
First, the pros:
Very interesting premise.
I liked both Mateo and Rufus. They both had such heart to them and they felt like real people.
The side-characters were also fun.
I got a bit emotional at the end.
Next, the cons:
Many POVs. It reminded me of other books that try to be *~deep~* by being semi-omniscient.
Really dragged in the middle.
The romance felt tacked on and could have been cut out. I would rather read about two friends living their last day together without them becoming a couple in love.
The part with Rufus's drama was pointless and didn't add anything to the story.
Overall, I liked the book. I would check out another of Silvera's stuff — I'm planning on trying What If It's Us? at some point — but he's not a top priority by any means. Equal amount of pros and cons to the book, but I think it could have been better.
---

What's your favorite Silvera book?