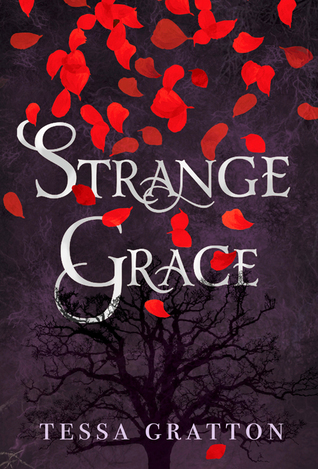 I received this through Edelweiss in exchange for an honest review. Publishing September 18th!
4/5
CW: animal death, bullying, trauma, grief, murder, torture, human sacrifice, abandonment, and general horror
I blame Melanie.
This was a great start to my spooky month. Because, sorry everyone, September is officially October Eve for me. While I did enjoy this, I had some pros and cons while reading it, which I'm going to make as succinct as possible for y'all.
There are three main characters to this. Mairwen, a girl who is wild and a witch. Rhun, a boy raised for the slaughter as a saint. And Arthur, a boy who was raised as a girl and finds it hard to balance the gender roles presented to him.
All of them are great in their own way. They're all queer, which makes it so nice to read. They're unabashedly queer without there being some need to exactly name what their sexuality is in this world. They are who they are and that is all that matters. However, I didn't get extremely attached to any of them. While they were was definite development there, they felt more like plot elements. (And, in part, I think that's the really bad formatting that the e-copy had. Made it kind of hard to track sometimes.
The plot follows one specific time in their town of Three Graces. Long ago, three witches made a pact with the devil. In exchange for safety, every seven years on the slaughter moon the best boy will sacrifice his life to the devil in the forest.
Mairwen is a witch who will bind the best boy. She is in love with Rhun and with Arthur. (And, yes; it's polyam!) Rhun is the one everyone believes will be chosen to sacrifice himself. Arthur, constrained by his own dilemma, wants to prove himself as a boy and be the best. Also, Arthur has so many issues accepting his sexuality, that he's attracted to another boy because it's so ingrained in him that he shouldn't be that way.
One thing about the book that's a pro and a con is that it just throws you in. There's no info-dumping — a personal pet peeve of mine. You just start from the beginning of the day to the end of the ordeal. And, that's it. The only con of that approach is that it's hard to keep track and categorize the world that you're in.
It worked and it didn't work for me, if that makes sense. Ultimately, I think it worked better than infodumping it all, but it still was hard for me to get it down since I was reading this at work during slow times.
Also, it was so smooth with POV changes. It's written in each main character's perspective, yet each were so distinct that I followed despite the odd formatting. I love that and it takes a whole lot of talent from the author to do that. Props to Gratton for that!
An element that really worked for me is how this is medieval without it explicitly being stated. That meant my brain — which LOVES anything medieval — was jumping off and thinking about relics and the belief of magic in the world and the interpretation of forests and everything else. Seriously. I loved that and that is another reason this got bumped up to four stars.
It also got better as I read it. At first, it was three stars because I wasn't too attached to anything. Then, it went to three and a half because I was getting into the plot and the general story. Then, to four because I started understanding the characters better and their motives and characterizations.
Plus, I just love polyam rep. I love polyam relationships and I really enjoyed how this never exactly said it was that, but it was so obvious to everyone. Kind of like The Wicker King; it never said it, but implied it to the point you couldn't ignore it.
Honestly, I can't wait to reread this book in its final copy because I really hated the formatting of the e-book, something that took away from my reading experience trying to track the paragraphs, lines, and POV changes.
---

What spooky read is starting your October Eve season?