Wow, okay.
We got tagged for this twice in June. So, thank you so much to Of All the Books in All the Libraries and Catherine @ thisisoneforthebooks for nominating us! Check out their blogs!! They're great.
Rules:
Thank the blogger who nominated you in a blog post and link back to their blog.
Answer the 11 questions the blogger asked you.
Nominate 11 new blogs to receive the award and ask them 11 new questions
List the rules and display the sunshine blogger award logo in your post/or on your blog
(As for the logo, each tag had different ones. So we chose one.)
Caidyn will be in blue.
Chantel will be in purple.
Questions from Of All the Books in All the Libraries
1. Would you rather travel back in time and alter history or go to the future and find out how and when you die? 
I'd want to go to the past and alter history. I really want to go back to Tudor England and try to save Anne Boleyn. (Although I'd probably get executed with the other men!)
I think finding out how and when I die would be the worst thing ever. I don't want to know. Having that knowledge would only make my life worse, not better.
That being said, history wouldn't be particularly great for a queer woman of color such as me, but I might go back to the 1960's or 1980's. Both seemed like a great time. 
2. Think of your favorite word. Recommend a book whose title corresponds with a letter in your favorite word. (For example, if your favorite word is CAN, you would recommend 3 books. One book title that begins with C, another title that begins with A, and a title that begins with N).
I don't have a favorite word? Like, I have ones that I use more than others, but I really don't have a favorite word.
So I'll just recommend three books! American Gods by Neil Gaiman, The Picture of Dorian Gray by Oscar Wilde, and The Seven Husbands of Evelyn Hugo by Taylor Jenkins Reid.
PAS? SAP? ASP? The world may never know what word I mean.
I couldn't recommend enough books for my favorite word so I'll just leave two book recs right here. 
Circe by Madeline Miller is such a great book. Miller is one of my favorite authors just from the two books I've read by her. I've never read anything so beautiful as her writing and she's super talented. 
Not Your Sidekick by C.B. Lee is a queer, superhero book and I loved it. This is such a fun book and I talk about it quite a bit. Just go read it!
3. Who would win in an arm wrestling game, you or your best friend?
Chantel? Who would win? Let's do this! NOWWW!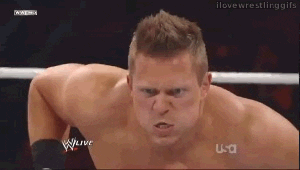 I dunno. Probably me. 
Wow okay then.
4. When was the last time you binge-watched a show and what was it? 
Oh damn. Ghost Aventures. I hate-watch that show.
I'm pretty sure it was Law & Order: SVU a couple weekends ago. 
The last show we binge-watched together was Queer Eye.
5. What place would you never ever want to visit?
This is hard because I want to go everywhere! But, right now, Russia. Sorry. I just don't want to end up in jail.
Antartica terrifies me. I have no idea why, but just the thought of going there or anywhere close to it is terrifying. 
6. Have you met any celebrities before, and if so, who?
Nope. I've met Ellen Hopkins, but that's it.
I met John Barrowman at RCCC last year and he made me blush. 
7.  Do you hear yanny or laurel? (If you have no clue what I'm talking about, click here, listen to the audio recording, and then come back and write your answer 🙂 )
LAUREL. (probably because that's my sister's name)
Two months later, I still hear Yanny. 
Oh no. We hear different things. Is this the beginning of the end??
8. Is there anything you miss about your childhood?
I miss being carefree. And not having to work.
Not having to work and pay bills, for sure.
9. What is your favorite music genre?
Either 80s pop or alternative. Mainly because you can get such a wide range with both of those genres.
Pop music because there is so much variety over time and I love it. 
10. What would be the title of your autobiography?
What the Fuck Am I Doing Here?
I love this question. Truthfully, it will probably be the title of a Beatles song. Like, While My Guitar Gently Weeps or Golden Slumbers. 
How extra.
11. What is the first/oldest memory you remember? 
I remember being 3 or 4 and being in preschool and getting in trouble for pretending to swim while laying on top of a cardboard brick.
I have a terrible fucking memory. I would say the earliest memory I have is going fishing with my dad and I fell in the mud and my mom was pissed. 
---
Questions from Catherine
1. Describe yourself in a single word.
Ambitious.
Hilarious. 
2. Where are you from, and what is the most common stereotype or misconception about your home town/region/country?
I'm from a small-town Kansas. We fit the stereotype. Conservative, football-centric, and that fun mix of accepting and prejudiced.
I think Portland has a huge stereotype that everyone here is pretentious and it is 100% true. Just kidding, it's not, but there are a lot of people who are.  
3. Why did you start blogging? Is there a story behind the name of your blog?
I blame Chantel for this. Even the name. There is a story, but I'm pretty sure we're not sharing it, right?
THERE IS NO STORY. 
4. What is your favorite post you've written?
Let's Talk About Love by Claire Kahn because I felt like I balanced my dislikes with respecting what others loved.
Well. I am really proud of my new series The Soundtrack of My Life. My most recent post was about While My Guitar Gently Weeps by The Beatles and I was super proud of that.
5. If you could choose any superpower what would it be?
Invisibility. Perv. WHY DOES YOUR MIND GO THERE?
I would choose flying. Perv. You could spy into people's windows.
6. What is one thing on your bucket list?
Meeting Chantel! Can you believe that we've never actually met? Yes because we broke. This was a general question to our readers, not to you.
Going to Canada! And meeting Caidyn. 
7. If you could be any TV or book character for a day, who would you be and why?
Oh jeez. I think I'd choose Villanelle from Killing Eve. I don't care that I'd be a woman, but her life is so much fun. Tons of traveling, killing people, and great food.
God, I love Villanelle. She is bae. 
I would probably be Eleven from Stranger Things. 
8. What was your favourite movie or TV show as a kid?
Oh man. Uhm. It depended on the mood I was in, but any movie in the Harry Potter series was a winner for me.
I loved Rocket Power when I was younger. That's the one show I watched a lot as a kid and never hear anyone talking about it. 
OMG I LOVED THAT SHOW.
9. What is your favourite type of food to eat?
Asian! So, Indian, Chinese, Thai, Japanese. I don't care. I love Asian food.
Potatoes. 
10. What is one song you will never get tired of listening to?
Can't Take My Eyes Off Of You by Frankie Valli!
I always get tired of songs if I listen to them enough. I've even gotten tired of The Beatles. 
11. What is the most adventurous thing you've done?
I went to NYC on my own (stayed with a friend) and got drunk at The Stonewall Inn. Let me tell you, if you get a mixed drink there, it's heavy on the alcohol. My gin and tonic was mainly gin.
Adopt a cat on my own and take care of it for nearly two years. And he finally doesn't hate you.
---
Our Nominations!
Also, anyone else who wants to do this! Link us into your post if you decide to!
---
Our Questions
Do you have a favorite memoir?
If you could make a playlist based on your personality what songs would be on it? (As many or as little as you want.)
(This question is fun, so we're keeping it!) What's your favorite post that you've written?
If you had the chance, what memory you would like to be able to replay in perfect detail?
What's your favorite book and why?
How much do you typically read in a day?
Do you like reading classics?
When you hear the phrase "Treat yo self" what comes to mind?
What makes you happy?
Name one fictional character that you relate to.
Do you get any book subscription boxes? If so, what is it? If you do multiple, what's your favorite one?