Another couple weeks, another one of these! Let's just hop right into it, shall we?
The rules are:
Pick one thing that you're really into this week
Gush about it
Literally, that's it. That's all you have to do for this.
It's not exactly a tag so there aren't huge rules. It's more for Chantel and I to branch out into some new things. This was created as a book blog, but we love music, TV, movies, podcasts, video games, etc. And we want to talk about it more with you.
Caidyn will be in blue.
Chantel will be in purple.
The thing that I want to gush about today is a podcast that I've been listening to and absolutely loving. It is: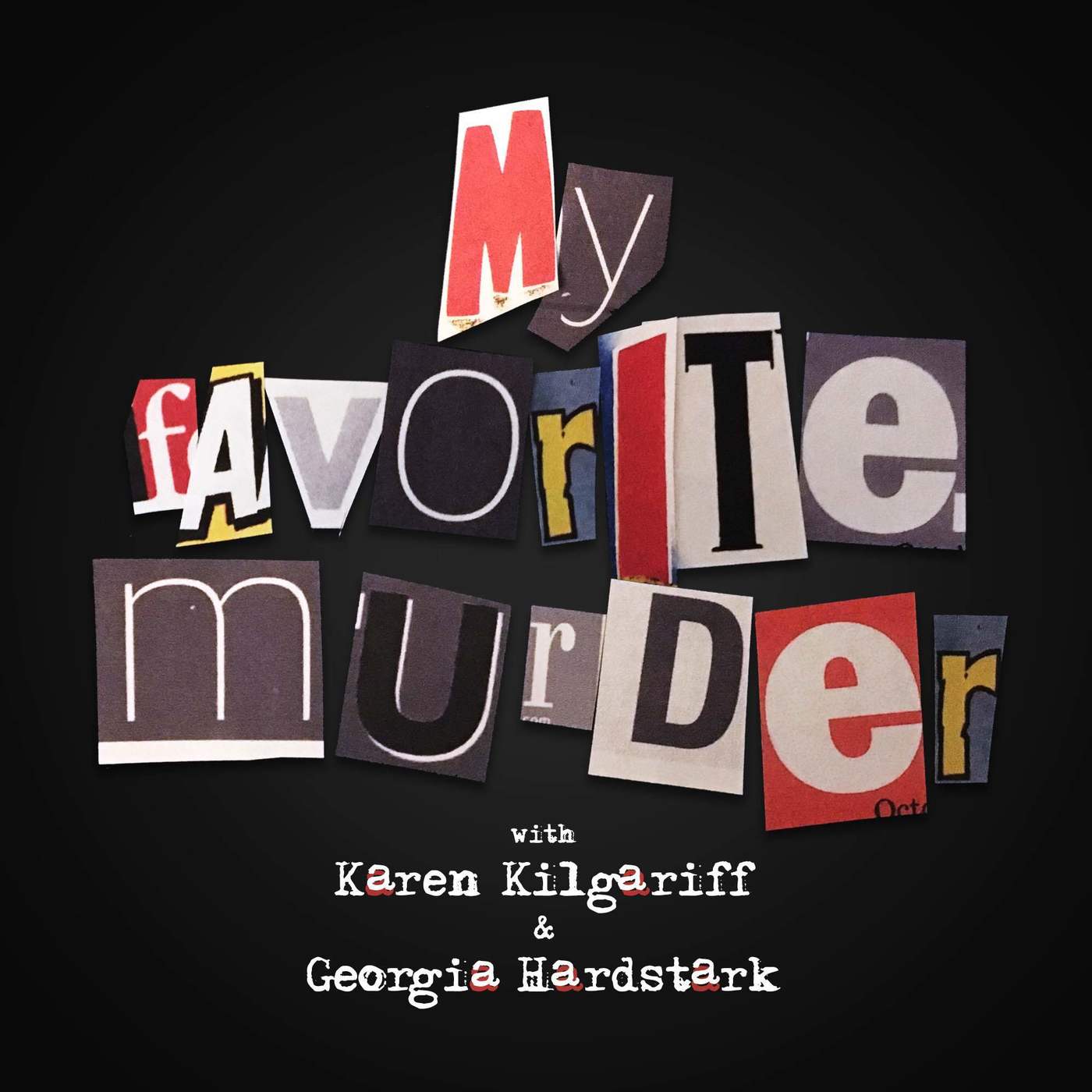 I love true crime. I love comedy. This marries those two together in a way that I didn't expect. 
Sure, it's an odd podcast. There's so much rambling that it's not even funny. It can take half of an hour (or hour and a half) long episode to actually get to the murders they chose. It's also not heavy on research. They use wiki and other websites for their information.
But, I love it.
It's probably one of my favorite podcasts just because it combines two things that I love together. And has absolutely hilarious quotes with it.
If you love true crime and people recounting crimes with hilarious jokes and commentary on it, you should check it out. I look forward to working because I know I can listen to this podcast for seven hours straight. (And I do this four days a week.) Also, there's an amazing post written by Brittany @ booksteabee about why we're so obsessed with true crime. So good!
What's my parting note to you all?
---
One of the things that sucked about getting my PS4 was having to start all over on games I started on my PS3. The main one that bothered me is The Last of Us. Now, I'd just like to say for the record that I am very behind on games. I am just now playing The Last of Us when it was originally released in 2013. I know I'm late to the party, trust me. But that's okay, I'm finally starting to catch up and I'm nearly where I was when playing on my PS3. Which now doesn't seem that far at all. That's beside the point. 
I'm well aware that The Last of Us is one of the best games ever created and I agree. It's fantastic. I love the story and the characters and the gameplay is difficult but not impossible. 
What I'm really excited for is The Last of Us Part 2. Oh man, am I fucking excited for this game. I won't say anything about the plot because I don't want to spoil the game. I don't even know how the first game ends, but y'all. 
THERE.
ARE.
TWO.
GIRLS.
KISSING.
THIS WAS IN THE E3 OFFICIAL TRAILER AND I HAVE A LOT OF FEELINGS, Y'ALL!
Anyway, the game looks totally cool too. I'm loving The Last of Us this week despite having to start from the very beginning again and I'm totally excited about a highly anticipated game having a canon queer character, especially one that is female. I am so ready. I'm fucking ready.
---

What's your favorite crime/murder? Are you a murderino??
Are you fucking stoked about The Last of Us Part 2?