Hey, everyone! We wanted to remind you as well that we're now only doing First Lines Friday as a bimonthly tag. We've replaced the other weeks with our new feature, Gushing with Caidyn and Chantel! The link will take you to our first week!
First Lines Fridays is a weekly feature for book lovers hosted by Wandering Words. What if instead of judging a book by its cover, its author or its prestige, we judged it by its opening lines?
Pick a book off your shelf (it could be your current read or on your TBR) and open to the first page
Copy the first few lines, but don't give anything else about the book away just yet – you need to hook the reader first
Finally… reveal the book!
Caidyn will be in blue.
Chantel will be in purple.
This is how it begins.
You wake to sunlight whispering through the trees just outside the window. It's a faint light, weak and gray at the edges. Dawn still shedding the skin of night. Yet it's bright enough to make you roll over and face the wall, the mattress creaking beneath you. Within that roll is a moment of disorientation, a split second when you don't know where you are. It happens sometimes after a deep, dreamless slumber. A temporary amnesia. You see the fine grains of the pine-plank wall, smell the traces of campfire smoke in your hair, and know where you are.
Camp Nightingale.
---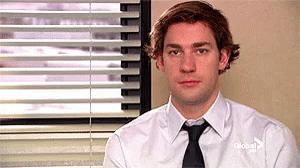 The second horror movie I ever watched was the original Friday the 13th. (Fitting that today's the 13th!!) And it freaked me out. It got to me. And it was so damn good. Now, it doesn't bother me that much but my enjoyment has stayed the same. I love a good thriller set at camp.
It's also by a really popular author who wrote a thriller that I didn't actually read. (If I like this, I might go ahead and check it out, though!)
It is…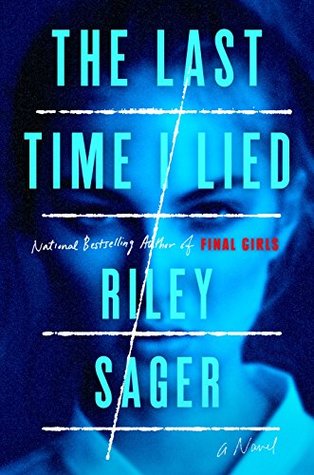 I got this as my July Book of the Month box and I'm really excited to read it. It sounds so good. Just a great thriller that will keep me interested the whole time. I'm also going to do a buddy read with Jayne on Instagram! She takes really awesome pictures, so you should check her bookstagram out!
---
Katie left the stale pile of her pajamas behind her like a cow pie on the bathroom floor and put herself into the shower. Morning routines would continue, she thought as she washed her hair for the first time in days. Oral hygiene would carry on. Brush, rinse, spit. Once in awhile floss. A whitening strip if you're really feeling dazzling. These were the days of our lives, for as long as we lived, until we died. Alone. 
---
If I'm being honest, this opening paragraph sounds a bit dramatic for a romance novel. However, I'm rolling with it because I am quite dramatic. The whole reason I picked out this book was that it's a lesbian romance novel and nothing makes me more interested in a book than having queer romance. 
It is…
When Katie Met Cassidy by Camille Perri
Since not all of us get our Book of the Month boxes in a timely manner, I'm choosing a book I picked out last month. It was pretty obvious I was going to choose it and I'll get around to reading it. It will hopefully be a fun fluffy romance and sometimes that's what I need. 
If you want to know more about my reading habits or lack thereof, check out my reading journal which I started last weekend. Week One. I enjoy sharing my thoughts with you and I don't hide anything. Just wait until this weekend's post. 
---

What's your favorite camp based thriller?
What is your favorite book featuring an f/f romance?