First Lines Fridays is a weekly feature for book lovers hosted by Wandering Words. What if instead of judging a book by its cover, its author or its prestige, we judged it by its opening lines?
Pick a book off your shelf (it could be your current read or on your TBR) and open to the first page
Copy the first few lines, but don't give anything else about the book away just yet – you need to hook the reader first
Finally… reveal the book!
Caidyn will be in blue.
Chantel will be in purple.
"Take your clothes off."
Rin blinked. "What?"
The proctor glanced up from his booklet. "Cheating prevention protocol." He gestured across the room to a female proctor. "Go with her, if you must.
---
For once in my life, I did something short and sweet. I think everyone should be proud of me that I didn't keep typing out the first two pages. I resisted the urge. Only seven sentences.
But, did it catch you?
It's definitely grabbing in its own way. You don't quite expect it, at least, or where it's going.
This book has also gotten a lot of positive press, especially from bloggers I trust to lead me down the right path with books.
It is…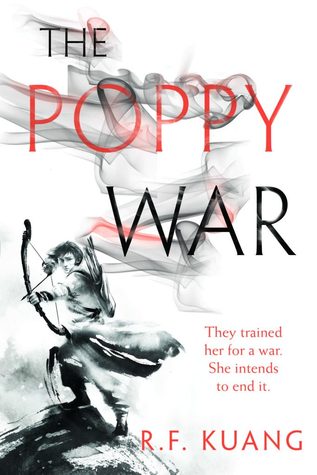 I totally jumped on the hype bandwagon and I'm really enjoying it. The book is solid. I love the characters, plot, writing, and everything else. While I'm nervous for the last part of the book because of triggering stuff I've heard about, I'm still excited to see where it goes!
---
"Ten weeks?" Emma's hologram is positively indignant, and her heart-shaped face is scrunched up in horror. Bells can't see anything other than her face in the projection above his wrist, but he knows her arms are probably crossed and she's about to – yep, there she goes. A little furrow pops up between her eyebrows as it does whenever she's annoyed. "Bells, that's almost the whole summer!" The hologram flickers in and out as Emma moves. She shakes her head; her curls bounce. 
---
We all have that list in the back of our mind of books we are ashamed to admit we haven't read. I have quite the long list but this week, this book, in particular, makes me feel guilty because it's a sequel I haven't even looked at until now. I've had it on my library shelf for MONTHS and only opened the book today. So ashamed. 
Here's my shame…
Not Your Villain by C.B. Lee
Side note: one day I'm going to look back on my posts and shake my head about how dramatic I am…or not. 
I digress. Not Your Sidekick was one of my favorite books last year. It was so much fun and super adorable. I have no idea why I haven't picked up Not Your Villain especially because I wanted it so bad, but alas. I will get to it eventually. It is one of those books that is moving higher on my to-read list because I would really like to read it by the end of the year. Lofty goals, I know. 
---
What do you think of the first lines of our books? Would they have grabbed you?