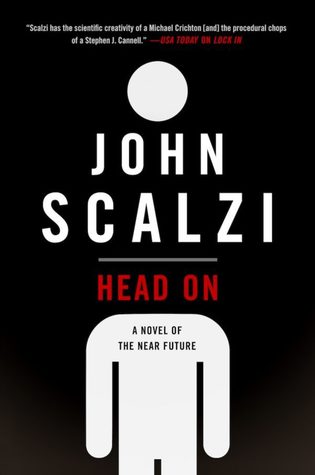 2/5
TW: death (bc it's a murder mystery)
Compared to the first book, this one kind of sucked.
Let me back it up. The first book had a great and enthralling plot that just sucked me in completely, along with great characters that I just absolutely loved because they were so complex. I devoured the whole book eagerly. I ended up wanting so much more and needed it at that second once I finished the book.
But this book?
The plot didn't interest me. At the start, it was because it involved sports and, well, I'm not a sporty sort of guy. So it bored me trying to get down the in and outs of this fake game when I can't even tell you what the fuck anything in football (American style) means. Tangent: My friend tried teaching me and I thought they switched goals at half-time and she looked at me like I was fucking nuts.
BUT.
The plot didn't pick up from there. Literally, it just didn't capture my interest. I think that I expected more after waiting, like, four years for the second book in the series. I expected the plot to be just so absorbing that I would space out watching the second season of The Crown and have a reason to rewatch it after two days. Alas.
Next, the catching and exciting characters from the first book didn't have any growth. I didn't feel like they developed any between the book. They were the same and there was nothing life changing that happened with them. Just doing the same sort of thing. That was all.
I think what I was looking for was, after an explosive beginning, was for it to slow down and a case would really effect one of them to the point where something happened. What this book felt like to me was a really action-packed mystery movie or series that had one hit after another that just didn't feel right. It's interesting and all, but it didn't feel right.
I even skimmed the last chapter and stopped reading when I had three pages left because I couldn't be bothered.
Will I check out the rest of this series if Scalzi publishes more? Maybe.
---
Ever had a highly anticipated sequel that you just had the "meh" reaction to? Tell me about it!