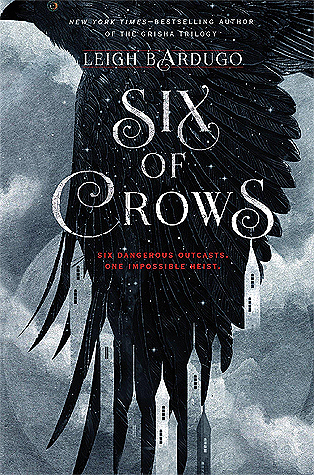 (Caidyn)
2/5 – DNF
We were going to do a joint review, but decided against it so I'm posting my review here.
---
This didn't work for me. Simple as that, really.
I love heist books, but this one lacked in something specific. Aka, this heist. This epic heist. I was over halfway through the book and the heist hadn't even started yet. To tell you the truth, I could barely describe the plan of the heist or what it was for anyways. Why? Because it took so long. I'd go ages without hearing about the heist, which is why I'm using the word so much in my review. It was present, yet not. Which is hard because this book is focused around six people who do this.
Now, the plot lacks, but the characters were good. At least, I found them interesting. But then I got tired of hearing Inej pine about Kaz, Kaz hint at his past without giving me anything new each chapter he had, Matthias hate Nina, etc. It got repetitive. While they had developed pasts and this is a long book, the pages weren't used to develop them or the plot. It felt like I was reading the same chapters over and over again.
So, basically, not for me. I've read heists books that were just as long (even longer) and used the pages perfectly. One day I might come back to this to see if my opinion changed, but for now this is how it stands.