First Lines Fridays is a weekly feature for book lovers hosted by Wandering Words. What if instead of judging a book by its cover, its author or its prestige, we judged it by its opening lines?
Pick a book off your shelf (it could be your current read or on your TBR) and open to the first page
Copy the first few lines, but don't give anything else about the book away just yet – you need to hook the reader first
Finally… reveal the book!
Caidyn will be in blue.
Chantel will be in purple.
---
"Ten, nine, eight, seven…"
The voice inside Gillian's helmet reverberated in her skull as the shuttle shook to life around her.
She braced herself, every muscle tense. Straining.
Overwhelming panic flooded her, thickened with regret. What the hell was she doing here? She wasn't an astronaut. Wasn't ready for this.
---
The opening few lines doesn't do this book (as I've read it so far) justice. While it's definitely intriguing — and if I had typed a little further even more intriguing — it doesn't exactly capture the book's essence. There are a lot of moving parts in this. And only a fraction involves that.
It is…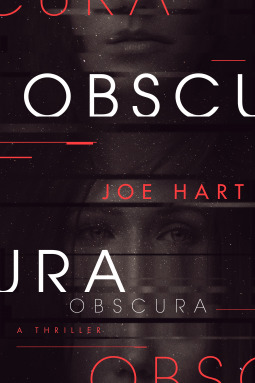 First of all, that cover is gorgeous. I'm not a cover kind of guy. They're nice, but they don't make me read a book. But that cover looks amazing.
Second, the plot. It involves space and a take-off sequence as you all read. But then there's a new form of dementia that doesn't care about age. Finding a cure and the emotional reaction to losing that person is a huge part of the book. Then there's a murder mystery going on. And then some other weird stuff. So, a launch sequence barely covers the interesting stuff to me.
I'm 40% into the book and I'm impressed by it, but not exactly wowed. I hope the punch will come soon because I really want to like this. It's an intriguing book, one that really is different from anything else I've read.
---
Everyone in Shaker Heights was talking about it that summer: how Isabelle, the last of the Richardson children, had finally gone around the bend and burned the house down. All spring the gossip had been about little Mirabelle McCullough – or, depending which side you were on, May Ling Chow – and now, at last, there was something new and sensational to discuss. 
---
So, I picked this book on a whim but turns out those are excellent first lines. I actually want to keep reading this book but I don't have time. I've got two books I need to finish by the end of the month and I'm concerned. Anyway, this is a book I heard A LOT about last year and I finally got my hands on a copy thanks to my favorite subscription box. 
This week I've chosen…
Little Fires Everywhere by Celeste Ng 
The last time I read an adult book that everyone raved about, it ruined me. This book has been praised so many times and I only wonder if it will live up to the hype or disappointment. One thing is for sure, the first lines have me hooked.