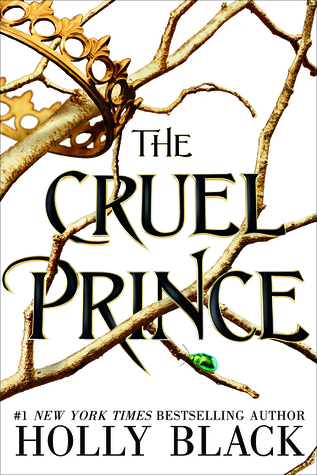 (Caidyn)
4.5/5
I wasn't expecting to like this book. I'm being straight up honest with y'all. I really wasn't expecting to like this. It's a very hyped book and is YA and is about the fae. All three of those things don't usually work for me.
But, goddammit, I enjoyed the fuck out of this book.
The plot was crafted fantastically. It had twists and turns. I could make guesses about what was going to happen next, but it wasn't a huge deal because it felt like Black had a plan for the book. And it wasn't up to me to figure out what her plan was since I could tell she was going to naturally lead me there. It wasn't about hitting the next plot point for her, it was about allowing the story to unwind as I read. There were times where I gasped and put my hand over my mouth while I read wide-eyed, waiting to see how it would turn out.
It was masterfully done.
There was tension added at the right moments, time allowed for character development, and all of it heading somewhere you weren't quite sure about.
And, those characters. Goddamn, they were good. Black developed them, peeling away their layers so you could see all of them in a good and bad light. That way they were all morally grey in the end, something that worked spectacularly well for the plot. You start off loving some and then you hate them. You hate some, then you come to see that they're like most of us.
Another thing I liked was how romance wasn't a thing in the book. Like, it was there, like you'd expect, but it wasn't a major plot point. It took a backseat. And I liked that. I really liked that. It made the plot sing because it wasn't weighed down by some love triangle crap.
Oh, and Jude was a badass. Like holy fuck. I thought it was going to be one of those books where everyone said she was a badass and I'd read it and find ways to mock it. Nope. Not here. She really was badass, but a badass with flaws and a learning curve.
The only thing I'd like to have seen more of was Jude's childhood. It was mentioned a few times, but I would have liked to have it in the story rather than mentions of having been taught something. I think that would have strengthened an already very strong book.
So, here we are. I read and liked a hyped YA book. I think no one is as shocked as I am.