Here we go! Welcome back to our weekly thing this month.
In case you guys don't know, we're picking characters from books and applying them to various traits from the Hogwarts houses.
Here is the Ravenclaw Recommendations video from Hannah at A Clockwork Reader on Youtube. Watching her videos is what gave me the idea and as I'm talking about her on every one of these posts, I'm a fan.
The rules are pretty simple:
Give some sort of intro where you mention these rules, who tagged you if anyone did or where you saw it.
Pick two characters for each trait from that house and explain why you chose them. (Can't pick Harry Potter characters and if you have multiple bloggers like we do, one each will suffice.)
Tag people if you want to, or don't.
Caidyn will be in blue.
Chantel will be in the spirit of the house.
---
WIT/WISDOM
Lord Henry Wotton is my choice. He has all of the best quotes in The Picture of Dorian Gray, which is one of my favorite books. And whoever fucking keeps combining the censored and uncensored versions of the book, stop it. They aren't even close to the same book and you would know it if you read it, although dear Wotton is the same.
I'm not sure if I could call Henry Wotton (I just fucking love that last name) wise, but he has a whole lot of wit and knows how to twist his words so they sound like the wisest thing you've ever heard in the world.
•••
Sometimes, when you can't think of a character that is wise, it's best to go back to the well of what you know. Yes, that means Patrick Ness once again. For wisdom (I'm sort of ignoring wit here.) I choose The Monster from A Monster Calls.
Now, I can't talk too much about this book without spoiling it, perhaps one day I will do a proper review of the book, but it's one of my favorites and another Caidyn recommendation. This book touched me on a deep emotional level and I hope that others who read it have a similar experience. It's a gorgeous book full of feels and at the center of it is The Monster. His role is to help Conor, our main character, deal with an inevitability. He tells him three stories and in return, Conor must tell him a story. The Monster is the wise companion and guide through Conor's journey.
---
INTELLIGENCE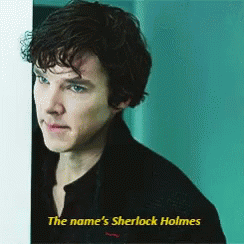 An obvious choice. And I don't think I need to link anyone to any book since most people would recognize the name. In any incarnation I've read or see, he's a smart man. He has his areas where he could be better or try harder, but he has a round knowledge of the world that helps him see things.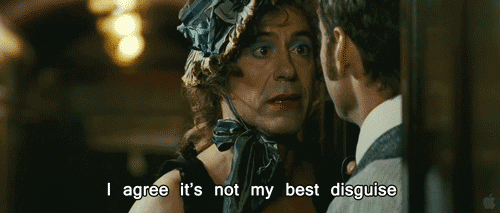 Well… sometimes.
•••
In The Gentleman's Guide to Vice and Virtue, it's pretty obvious who is the brains behind the operation. Felicity is Monty's sister and the unwanted companion to Monty's year of…well vice. However, if she hadn't been there with him and Percy then they would've been fucked. I'm not exaggerating. Not only was Felicity funny, but she was the one who was figuring out everything while Monty and Percy were making goo-goo eyes at each other. If it wasn't for her quick thinking and broad knowledge the two would not have survived. 
---
CREATIVITY/ORIGINALITY
My choice for this is Max Vandenburg from The Book Thief. (Which Chantel read earlier this year because of me and you can find her review here!) Probably not a conventional choice, but he is. 
In the book, he wrote stories to explain the world and to explain what had happened to him. Perhaps he wasn't the best artist, but the way he wove words and created perfect allegories. He also inspired these same traits in someone else. For me, that makes him creative and unique in my eyes.
•••
If there was one character whose job I envied it would be Emi's from Everything Leads to You, she works on film sets decorating them and setting them up. Not only am I film lover, but being able to work on sets would be so much fun. Emi's creativity gets her the job and it is recognized by the people who matter. Not only that but there is a mystery involving the child of a deceased movie star, a kind of John Wayne type of actor, and she uses her creativity not only to decorate sets but solve a mystery.